For more than a decade, Buckeye Hills Regional Council has worked with the Connecting Appalachia Consortium to advocate for expanded broadband access across the 34 counties of southern and eastern Ohio.
The absence of reliable, high-capacity broadband in Appalachian Ohio impacts the economic, educational, and cultural well-being of the region and touches the full spectrum of our residents, from school children and working-age adults to the elderly.
We had high hopes that the Federal Communications Commission's Connect America Fund II in 2015 would provide an adequate baseline of connectivity to southern and eastern Ohio's residents and small businesses. The program distributed $300 million in the 34-county region, including $70 million in the Buckeye Hills Regional Council's 8-county region.
Our ultimate goal, however, of bringing broadband to "Possum Hollow Road" remains elusive, as large areas of the rural expanse remain unserved, and flawed mapping has overstated broadband availability by orders of magnitude in our low population density area.
Policy Priorities
The absence of broadband service places substantial constraints upon the social, cultural, and economic aspects of our region. Due to the detrimental impact this has had upon the region, the BHRC Executive Committee adopted the following Broadband Policy Priorities on September 13, 2019:
Improve the accuracy and veracity of broadband mapping by drilling down to the actual service locations.

Advance the region's economic development through Internet enabled education, healthcare and workforce development.

Leave no one behind by extending broadband availability to 100% of the households and businesses, delivering robust communication services.
WHAT YOU CAN DO
Buckeye Hills Regional Council encourages like-minded organizations to add their voice to the call for reliable, high-capacity broadband in rural Appalachian Ohio by adopting these policy priorities. A sample resolution can be downloaded below.
Rural Digital Opportunity Fund
The Federal Communications Commission's recently proposed $20 billion Rural Digital Opportunity Fund presents the best opportunity to meet these policy priorities and help close the digital divide.
Despite negative stereotypes prevalent regarding Appalachia, our region enjoys the benefits of a strong work ethic, ingenuity, resourcefulness and dedication to communities. The absence of reliable, high-capacity broadband, though, presents a deficit we cannot overcome, impacting the full spectrum of life from school children and working-age adults to the elderly.
For these reasons Buckeye Hills Regional Council is asking the FCC to prioritize the pressing needs of Appalachian Ohio through the following adjustments to Rural Digital Opportunity Fund (RDOF).
Strongly favor the gigabit tier in the weighting and eliminate high latency services as explained in Section E of this document.

Lower the subscription milestone to 40%, recognizing the impact of low household income and competition from less-capable services as explained in Section H of this document.

Lower the projected monthly average revenue per user to $50.00, recognizing the impact of low household income and fragmentation of the market for voice and streaming services as explained in Section J of this document.
We also encourage a 10% increase in reserve pricing as the Commission suggests is possible.
These and the other proposed modifications of the Rural Digital Opportunity Fund explained in our September 19 comments will improve the chances that our region will attract bidders. While remaining technology-neutral, the FCC will incentivize long-term solutions to the unique challenges presented in southern and eastern Ohio. If the proposed modifications elevate the reserve prices beyond what is needed, the reverse auction process will correct the overshoot. Thus the Commission will achieve both the goal of expanding broadband in truly unserved areas and being fiscally responsible.


WHAT YOU CAN DO
Your organization's reply regarding Buckeye Hills' comments will provide crucial demonstration of support for the proposed modifications to the RDOF. Of course, you may also submit alternative or additional suggestions. After reviewing the comments and replies, the FCC will issue a final order.
Filing reply comments is a simple, three-step process, which we've outlined in the guide below.
The Need for Accurate Broadband Mapping
Current broadband maps understate unserved households by an order of magnitude. As an example, Figure 2 shows a 740 acre (1.2 square mile) census block in Meigs County, Ohio, typical of our study area. Of the fourteen households in the 391059642001030 block (white dots within the pink boundary), Frontier has provided 10/1 service to a single location in the southern most corner of the block (pink dot).4 In this particular example, the broadband maps will show the area as served while the reality is quite different, in this case constituting a 13:1 overstatement of coverage.
The density of CAF II deployments varies widely. Consider Figure 3 showing two census blocks in a vacation area around Seneca Lake in Noble County, Ohio. Here Frontier delivered CAF II funded broadband connections to every eligible address (red dots). Our analysis suggests that such "cherry-picking" of high-density areas is common.
Despite the lack of broadband access, these largely unserved census blocks would be denied funding from other sources such as USDA ReConnect due to carve-outs meant to prevent over-building of served areas. In general, when one hears a claim that a rural areas has, as an example, 62% broadband availability, our analysis shows that 6.1% to 13.2% broadband availability to be a much more accurate estimation.
Rural realities magnify the impact of the "serve a single location in a census block and mark the block as served" flaw in current maps. Figure 5 illustrates the relative size of typical urban and town census blocks of two to six acres respectively and the one in our example in Figure 2 of 740 acres.
The assumption that once one location in the census block is served that the same carrier can expand to serve all locations in the census block may make sense in urban areas but does not reflect reality in the rural expanse of southeastern Ohio where a single census block can be as large as 3,500 acres and population densities fall below 20 households per square mile.
The incumbent telcos' decades-old copper infrastructure provided crucial and reliable telephone services. Unfortunately, the copper plant has been neglected, allowed to degrade in place resulting in unreliable telephone service and inadequate transmission characteristics for supporting broadband. Availability of broadband services, even with new fiber nodes nearby, remain severely limited due to the condition of the last mile copper cables.
Incumbent telcos have also resorted to a "no vacancies" strategy to deny service in reportedly served areas, stating to potential customers that the existing electronics has no available ports, expressing a lack of intent to add capacity, e.g. "You will have to wait for someone to move away to get a DSL port." These realities are supported by the Pew Research finding that fully 58% of rural Americans indicate that access to high speed broadband is a problem in their area.
What you can do
Download TestIt, the Rural Broadband Mapping App
Data indicating broadband availability and speed is reported twice a year by service providers, but there is no mechanism to verify the accuracy of the data, and anecdotal evidence suggests an entire ZIP code is oftentimes marked as "served" with broadband if just one home in the census block has coverage. In response, National Association of Counties (NACo), Rural Local Initiatives Support Corporation (Rural LISC), Rural Community Assistance Partnership (RCAP), and National Association of Development Organizations (NADO) created a mobile app that harnesses grassroots advocacy by empowering individual users to accurately identify areas with low or no internet connectivity. This data is aggregated to identify gaps in broadband coverage, help guide advocacy for adequate funding, and inform decision-making at federal, state, and local levels. To date, the mobile app has been downloaded 4,500 times and 190,000 tests have been run. Help to keep up the momentum by clicking here for the landing page where you can link to and download the app, and then encourage other folks to do so. Click here for the link to a one page description of the app. Click here to see the state data collected so far.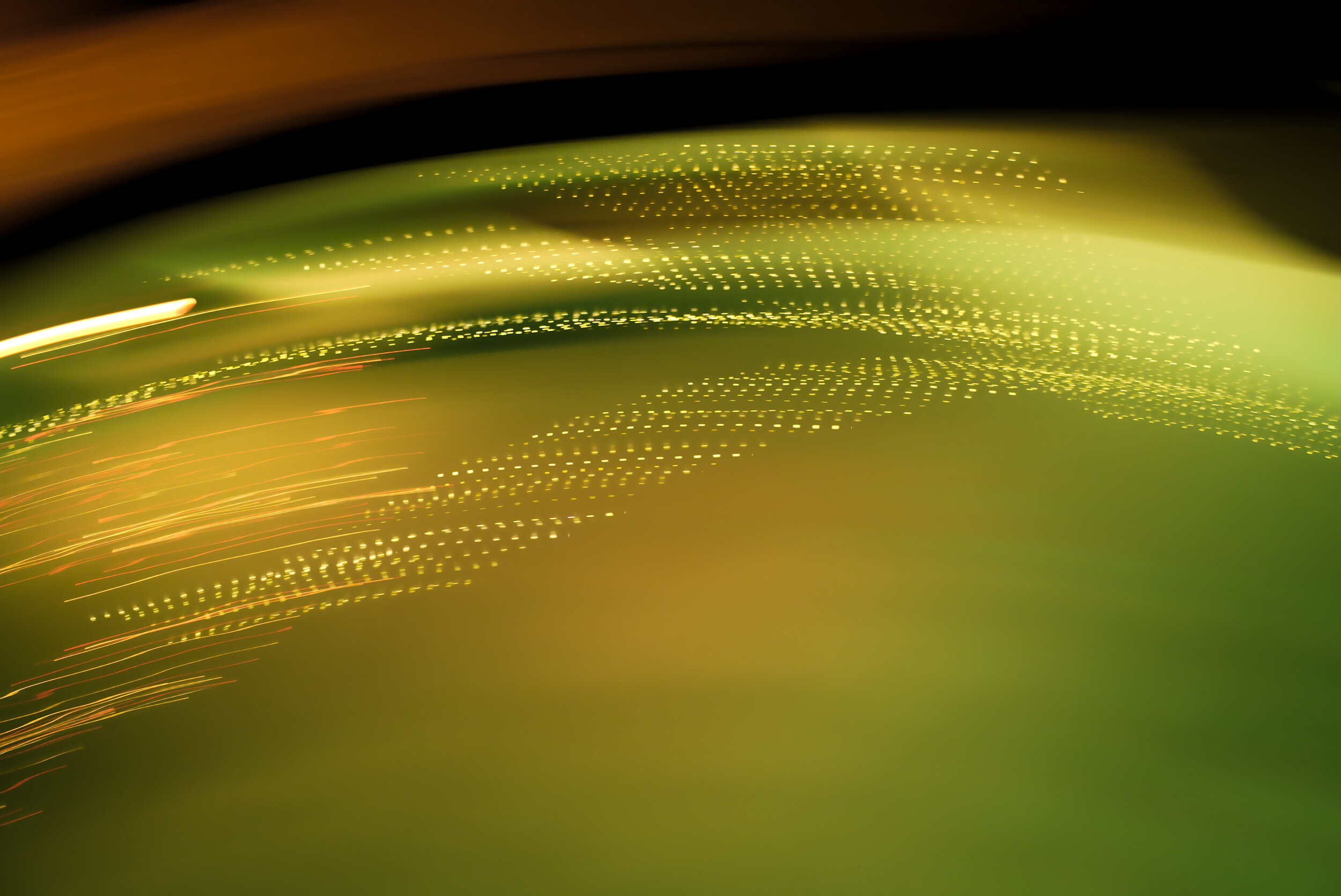 Overarching Architecture and Fiber-to-the-Premise in Connecting Appalachia Territory
Overarching Architecture and Fiber-to-the-Premise in Connecting Appalachia Territory
As part of an ARC-funded study, we are crafting overarching broadband architectures to determine feasibility of various technical options and to establish realistic financial pro forma. We are selecting representative study areas based on a variety of criteria including terrain, foliage cover and population density. We are examining both fiber-to-the-premise and hybrid fixed wireless/fiber designs.
This small set of representative study areas will enable us to generate strong per-square-mile estimations of costs for extending broadband across unserved or underserved portions of the service area.
This sampling approach works because engineering options to connect a largely rural county with a handful of population centers will vary little from county-to-county. As another example, the technical options for dealing with foliage-covered ravines will remain constant across the service area.
Our first study area is in a 60 square mile portion of northern Meigs County, Ohio, as shown in Figure 6. This area offers an example typical of the rural expanse in Appalachian Ohio.
Fiber to the Premise Imperative
Our preliminary analysis suggests that fiber-to-the-premise (FTTP) offers the only solution that can achieve 100% coverage of high-performance broadband at speeds above 25/3. While capital costs for FTTP will be higher than other options, the operating costs will be lower and the useful life measured in decades.
Fiber-based solutions front-load costs with high capital construction commitments. The revenues, on the other hand, will build over time. The cost to provide fiber termination and related equipment for a customer seeking the lowest tier connectivity varies little from the cost of providing a gigabit connection. As the broadband services improve the economic conditions of the region, appetite for bandwidth will increase and revenues will rise. Such impacts will take a generation to fully play out.
Top Funding Opportunity
Of the current slate of possible funding sources, one looms the largest – the FCC Rural Digital Opportunity Fund (RDOF). The FCC has allocated $20 billion and plans to conduct the Phase I auction as early as 2020. As noted above, Buckeye Hills Regional Council has filed comments with the FCC to hopefully help shape the program. The results of the ARC-funded study will also help inform potential bidders in the RDOF.